Digital X-rays play an important role in the diagnosis of dental problems. Digital X-rays use up to 90 percent less radiation than film X-rays.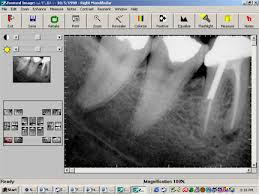 At Axiom Dental Group, digital dental X-rays will be taken as per the guidelines set forth by the American Dental Association.
Due to rising concerns about exposure to excessive radiation, our office has chosen to use digital radiography. Innovative imaging technologies through digital dental X-rays have dramatically improved dental healthcare. The equipment used in digital radiography exposes dental patients to much less radiation. In fact, digital X-rays use up to 85 percent less radiation than film X-rays. While conventional dental X-rays are relatively safe, digital radiography is an excellent option for those who take X-rays on a regular basis or for those who are concerned about radiation.
Digital Dental X-rays offer the following benefits:
85% less radiation
Accurate images
Instantaneous images
Image enhancements
Better diagnosis
No harsh chemicals
Environmentally safe
Increased patient communication
Comfort and safety
Watch this video from the American Dental Association about dental X-rays: